INDIGITOUS US 10/20/23: Fall Conferences and Gloo AI HACK
Indigitous US is raising $65,000 and still short $10,000 for the year. This helps to fund projects, operations, and stipends for interns.
Consider giving to support digital missions for the Next Generation.
🤖 AI & the Church Hackathon Wrap-Up!
On October 6-8 in Boulder, CO, we joined Gloo for the AI & the Church Hackathon. 41 teams with more than 200 participants from around the world convened to build new AI-based technologies to serve the faith community. Check out the overview video here.
The four challenges included:
Streamline church administration

Equip church leaders in new, effective ways

Deepen intimacy with God

Unique, out-of-the-box AI applications for the Church
The projects submissions were judged by Gloo CEO Scott Beck, YouVersion CTO James Chung, and VP of Software and Experience at RightNow Media Scott Mosley.
🎉 Congrats to our friends at Basil Tech for winning the $100,000 grand prize for best overall ecosystem! 🎉
Basil Tech developed an app called Kidechisms, which reimagines catechism for young children in a more personalized way using AI. The app provides guidance to parents who want to disciple their children and helps parents build the foundation of biblical doctrine and Christian practice.
Also, congrats to two Cornell students for winning second place! 🥈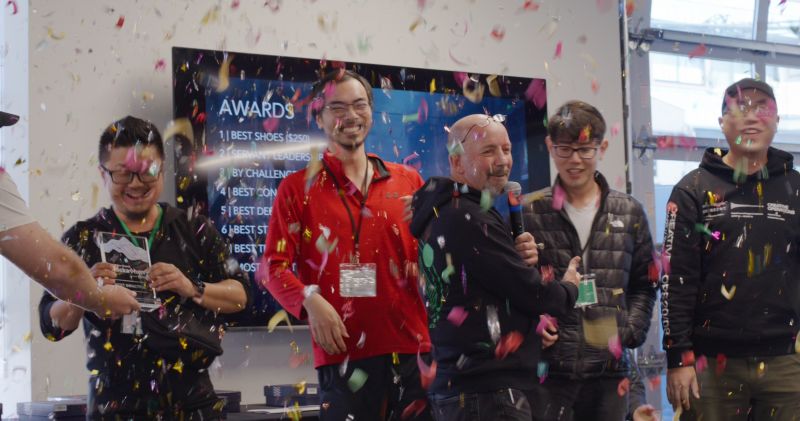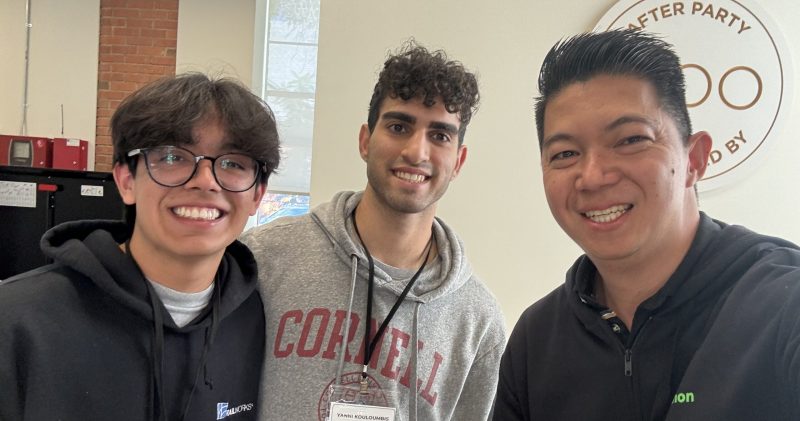 📢 GOING DIGITAL TO MOBILIZE THE NEXT GENERATION
From September 27-29, we joined Missio Nexus's conference SHIFT in Orlando, FL, to exhibit and present a workshop in the Mobilization Track. Our workshop, "Going Digital to Mobilize the Next Generation" gathered about 70 missions leaders who learned about new trending digital strategies from digital missions-micro projects, remote work, digital and Metaverse churches, and more!
We were also joined by different team members from various states to help us exhibit at our booth and help make new connections for Indigitous! It's great to see friends from online meet in-person!
🧠 Joining Missions Academics at the National EMS Conference
The Evangelical Missiological Society held its annual national conference at Dallas Theological Seminary on October 13-14. The theme was Educating for Contemporary Mission, which brought together over 90 presentations from subjects including:
Missions Education in the Majority World

The Intersection of Missions Praxis and Education

Education in Missiology and Theology

Historical Perspectives

Educating through Orality

Arts & Education
We presented our paper "Learning by Doing: Digital Transformation for the Next Generation." We are making a case for missions praxis and education where young adults grow their knowledge and heart while using their marketplace skills. These remote, micro-experiences are lowering the activation energy for the Next Gen to follow their calling in the Great Commission!
📈 Frontier Markets Research Part 2
Earlier this year, we facilitated a research cohort in partnership with Frontier Venture's Center of Excellence: Catalyzing Entrepreneurship to understand the ecosystem ontology for social ventures among Frontier People Groups. You can read that report here.
This Fall, we have returned to continue our research, now focusing on 3 FPGs:
Fulani nomadic group in Africa

Malay of Indonesia

Pashtun of Pakistan
We have gathered a team of a dozen researchers and mentors to identify entities and resources across four categories:
Governmental Agencies

Capital Sources

Incubators/Accelerators

Prayer Partners
This research will serve to expand data sources and develop cases relevant for initiating or partnering with social ventures among these FPGs.